All The Fall Things : A 3-Day Boston North Shore Girls Getaway
The Boston North Shore area is nothing short of enchanting any time of the year, but it's even more magical in the fall. Once the sun has set on summer, you might not think of this spot for a getaway – but it's the perfect setting for an autumn trip dripping with charm. Read our Fall 3 Day Salem, Gloucester, Rockport Itinerary below!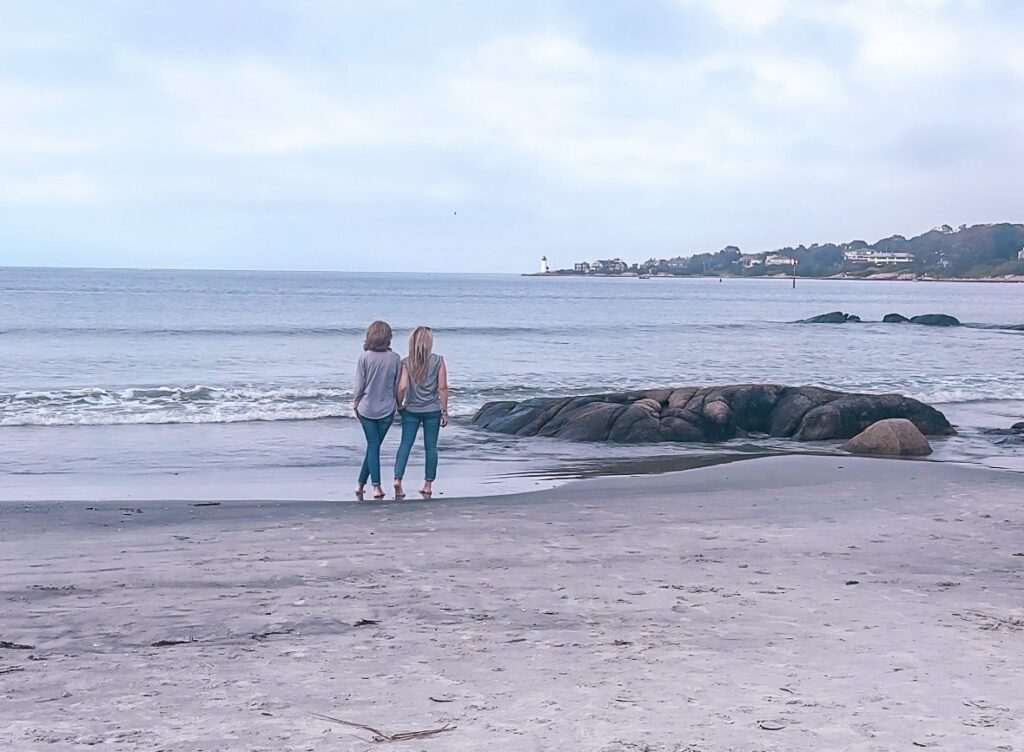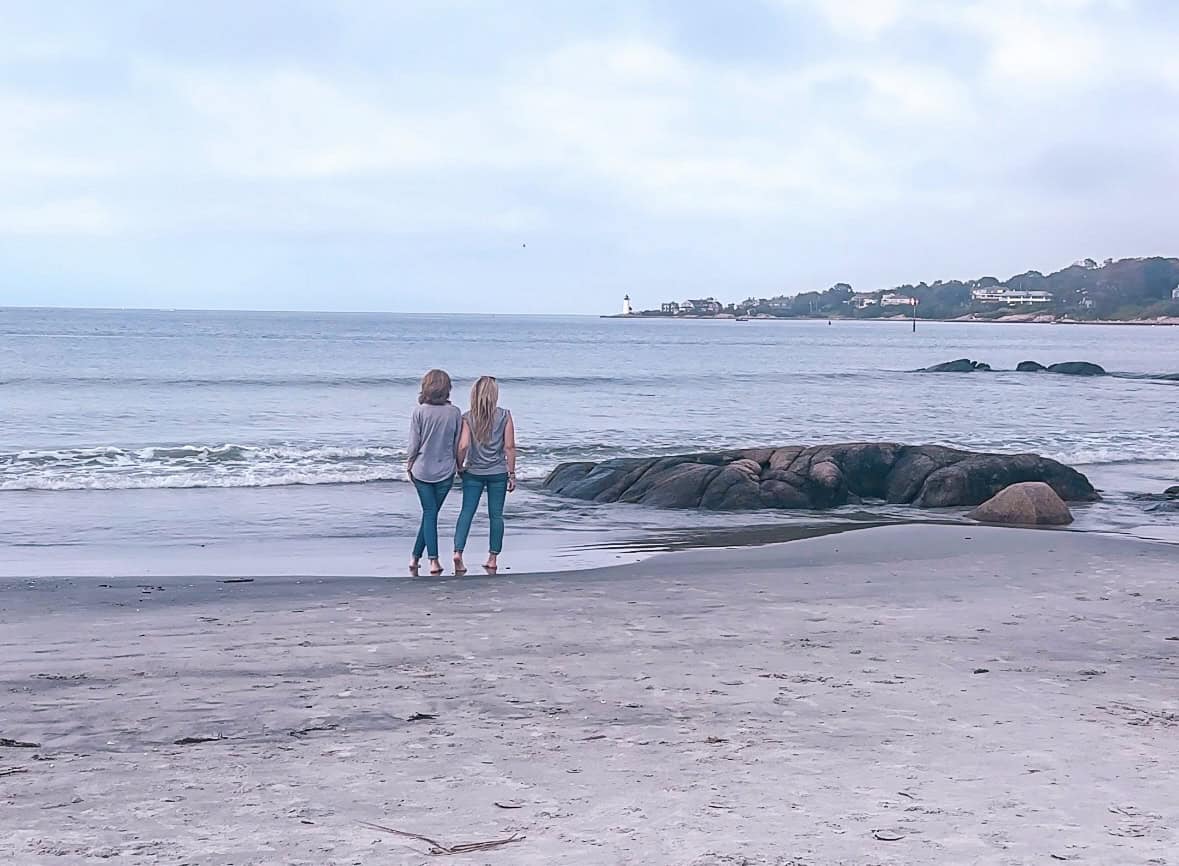 My Mom and I were searching for the perfect spot for some girl time this fall. We wanted to embrace the season – and of course (knowing me!) it had to include some coastal views. We wanted a spot that we could casually take in the area, have fun together and RELAX.
I grew up visiting family in the Boston area and had always wanted to check out Salem in the fall – so we landed on the Massachusetts North Shore area. This quintessential Northeast spot was the perfect setting for our trip! We had the best time together, got all the fall vibes and were able to see so much over just 3 days.
I'm sharing our full 3 day itinerary below, and it's a unique one. Instead of spending all of our time in Salem, we got a feel for 3 different towns – Salem, and also Cape Ann's Gloucester and Rockport. We left feeling glad that we were able to take in so much of the area. Our itinerary gave us a taste for much of what the Boston North Shore area has to offer, while still keeping it relaxing so that we could enjoy the time together.
Pro Tip : We highly recommend matching pumpkin sweaters for the ultimate girl fall trip!
Here We Go : Getting To to Boston's North Shore
Getting to Boston's North Shore is pretty simple – just be prepared for crowds, especially during rush hour and busier times of the year.
Navigating Boston's North Shore With A Car
We had a car for our trip, my Mom lives a few hours away. I flew into Boston, and after my Mom picked me up, we drove up to our Airbnb in Gloucester. It took us about 90 minutes, just after evening rush hour.
Having a car conveniently allowed us to move from town to town on our own schedule, and we were also able to see some spots (a gorgeous beach!) that public transportation wouldn't have gotten us to. For us it worked out great.
Parking can be tough in these towns on weekends during busy times of the year, so consider the time that you're going to decide how you're getting around. We visited Tuesday – Friday, so it wasn't as crowded as I imagine it would be on the weekends. I'll mention how parking went for us in each town below.
Public Transportation To Boston's North Shore
Boston has a public train system that allows you to access so much of what the areas around the city offer. I remember taking the T with my aunts and uncles growing up, it was always so thrilling. 
Although we didn't use it during this trip, we noticed train stops in each spot we visited. The commuter rail offers a scenic route from Boston, and it's a convenient choice for those traveling without a car or wanting to avoid crazy parking. Coming from Denver where we are behind Boston on public transportation offerings, I was excited to see how much you can explore around the Boston North Shore by train.
Where To Stay Around The Boston North Shore
Staying around Salem is NO joke in the fall – like – better plan it a year in advance if you want to stay there! I'm exaggerating, but just a little bit. Last minute travelers will be able to find spots, but plan for them to be on the pricy side. Quintessential hotels and bed and breakfasts in the downtown area fill up fast.
Honestly, it was the fact that we had trouble finding a good spot to stay in Salem that inspired us to expand our trip beyond just that town. Once we began looking around other areas to stay, we realized there was so much more we wanted to see during our trip.
We (my Mom – she was the genius behind our accommodations!) found plenty of hotels on the outskirts of Salem. If you're planning a last minute trip, you'll find spots within 15 minutes that are reasonable.
After researching the area a lot, we chose to stay in an adorable Airbnb in Gloucester. For us, it was perfect – close enough to Salem (about 25 min), a cute downtown AND on the coast. We were so happy with our choice, and really glad that we chose an Airbnb vs hotel. Our place was right on main street in Gloucester. It was really nice to have space for lazy mornings and a glass of wine together at night vs a small hotel room we couldn't hang in.
The Perfect Boston North Shore 3 Day Itinerary
I have to give a mention to the wonderful restaurant that we ate at the night we arrived. After checking out our adorable Airbnb, we hurried out for dinner. It was about 8pm and most of the restaurants close around 9 during the week. We actually had one popular restaurant rudely shoo us away at 8:15 for a 9pm close even though they had plenty of room!
We stumbled upon Franklin Cape Ann and had the best first dinner there! I always love to find a restaurant that accommodates every diet. After inquiring about vegan options and being presented with a wonderful full vegetarian menu, the sweet hostess took us in with open arms. I had a delicious vegan fried rice dish and my Mom had a burger. The food was so good and the service was friendly & spectacular.
Day 1 : What To Do In Salem For One Day
Breakfast
Before heading to Salem, we walked downtown Gloucester and found the most adorable coffee and smoothie shop, called Castaways. It's a surf-themed spot that has the cutest boutique, ice cream bar, coffee and smoothies. There are several spots to hang out both indoors and outdoors.
I was so glad to find a healthy açai bowl to fuel my morning, Mom grabbed her cup of coffee – and we were off for the day! Castaways is a MUST visit when in Gloucester.
Arriving & Parking IN Salem
Everything we read said to get to Salem before 8am on weekends and 10am on weekdays in October. We got to Salem around 10:30am on the first Wednesday of October and easily found parking. We used the Museum Place Garage behind the Witch City Mall, right downtown. It was $8 for the day.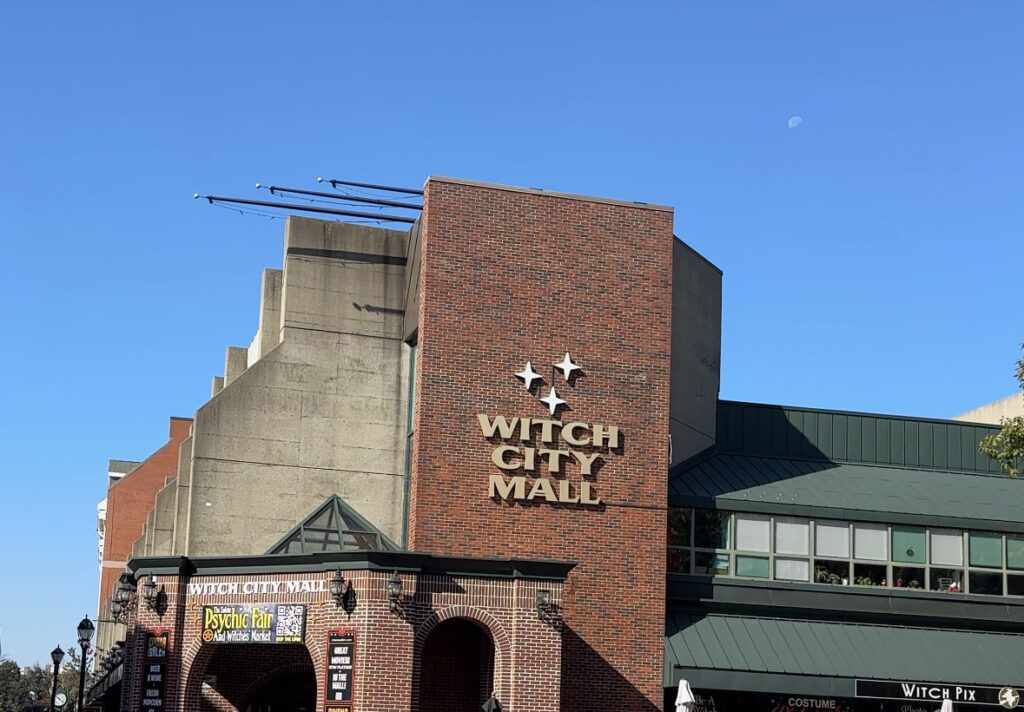 As soon as we walked out of the garage, we were in SALEM with all of its charm. Witch hats were abundant, costumes were on point. The history of the incredibly well-preserved town enveloped us.
Salem is absolutely a walkable town. There is a LOT to see, so it's good to have a little bit of a plan. But you can easily see so much in just a day. Wear your sneakers!
Ride The Salem Trolley Tour (Do This First!)
The trolley tour is a great way to learn Salem history while seeing an overview of the town to figure out its layout. It will let you preview all of the places that you want to walk to later. We chose this over a museum for our first time in Salem, and were so glad we did.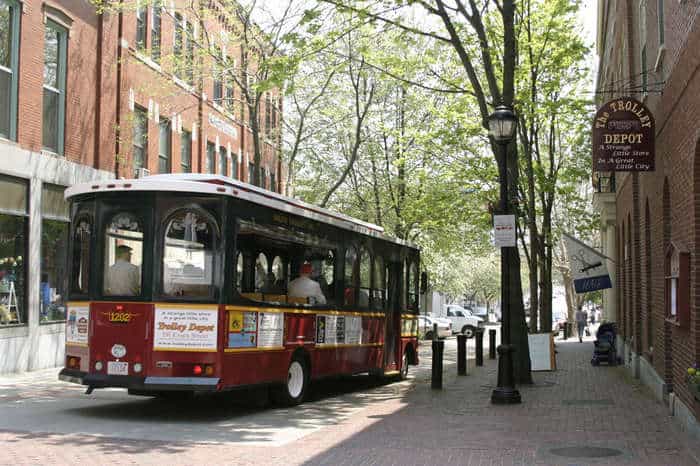 The tour weaves all over town and gives a fantastic overview of the historical buildings and events. There is so much history in Salem that only a few sentences can be said about each spot.
Purchasing Salem Trolley Tour Tickets
The tickets are $22/adult and the tour lasts 90 minutes. Tickets are available at these locations and can't be purchased online .
Our experience and a tip : We headed to Trolley Depot to purchase tickets, but there was a sign on the storefront to walk 1/4 mile down the road to a man setup at a table. Once we purchased tickets, we were directed to a long, unorganized line.
We waited over an hour for the next trolley. Lines get longer as the day goes on – and make sure you have water and sun protection!
We did notice that the one child on the trolley was a little targeted with some jokes that were on the scary side – it was enough that I wouldn't have been thrilled as the mom.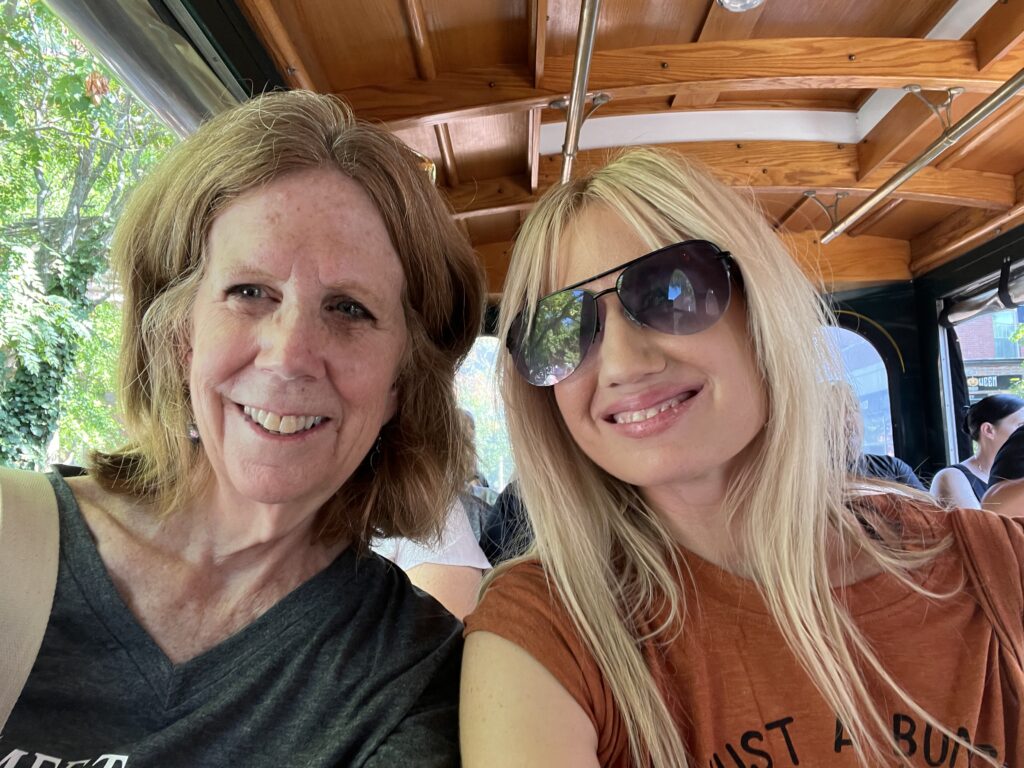 Walk + Shop Essex Street
Salem's famed Essex Street is a fun (completely touristy!) way to take in all of the magic. Spooky street performers and historical actors gather and interact. Magical shops beckon you to visit. It's the central location for all of the Salem pride.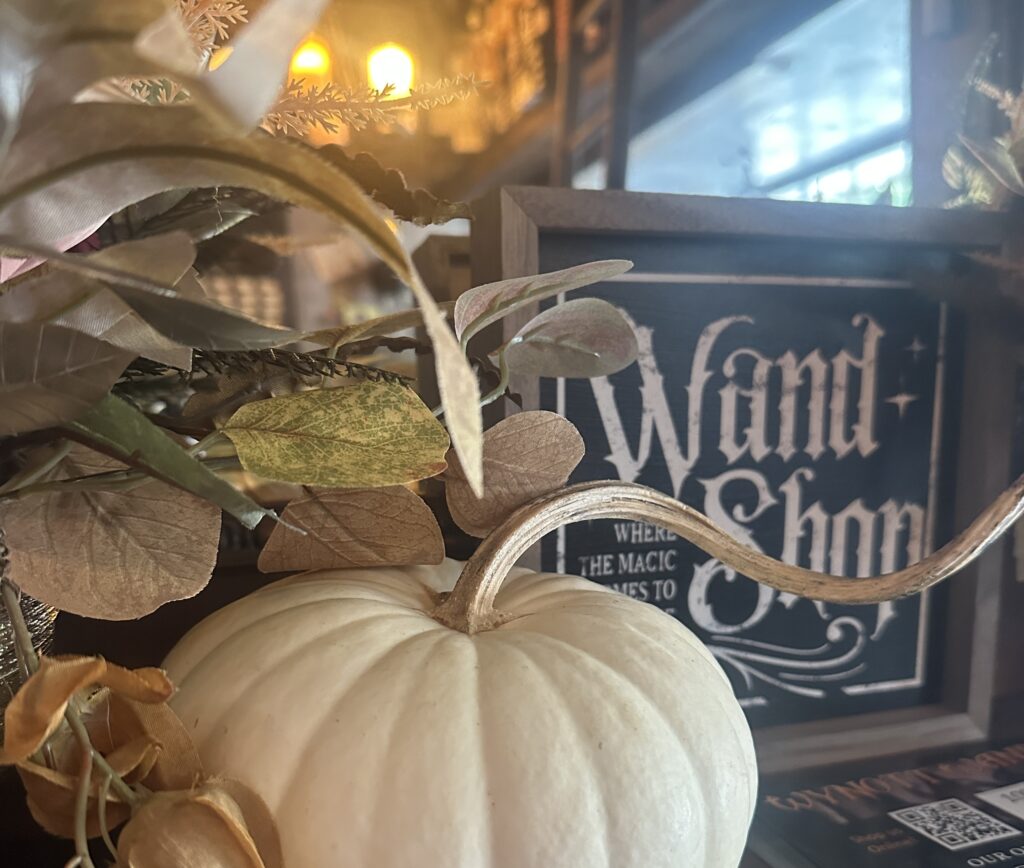 We had fun poking around Essex Street several times throughout the day. We found everyone to be really friendly and welcoming. The shops are wonderfully captivating and on point. Some of the costumes and interactions might be a little scary for younger visitors.
Lunch In Salem
I was thrilled to see an abundance of vegan dining options in my Salem research! This is not typical most places I travel to, so it was a happy surprise.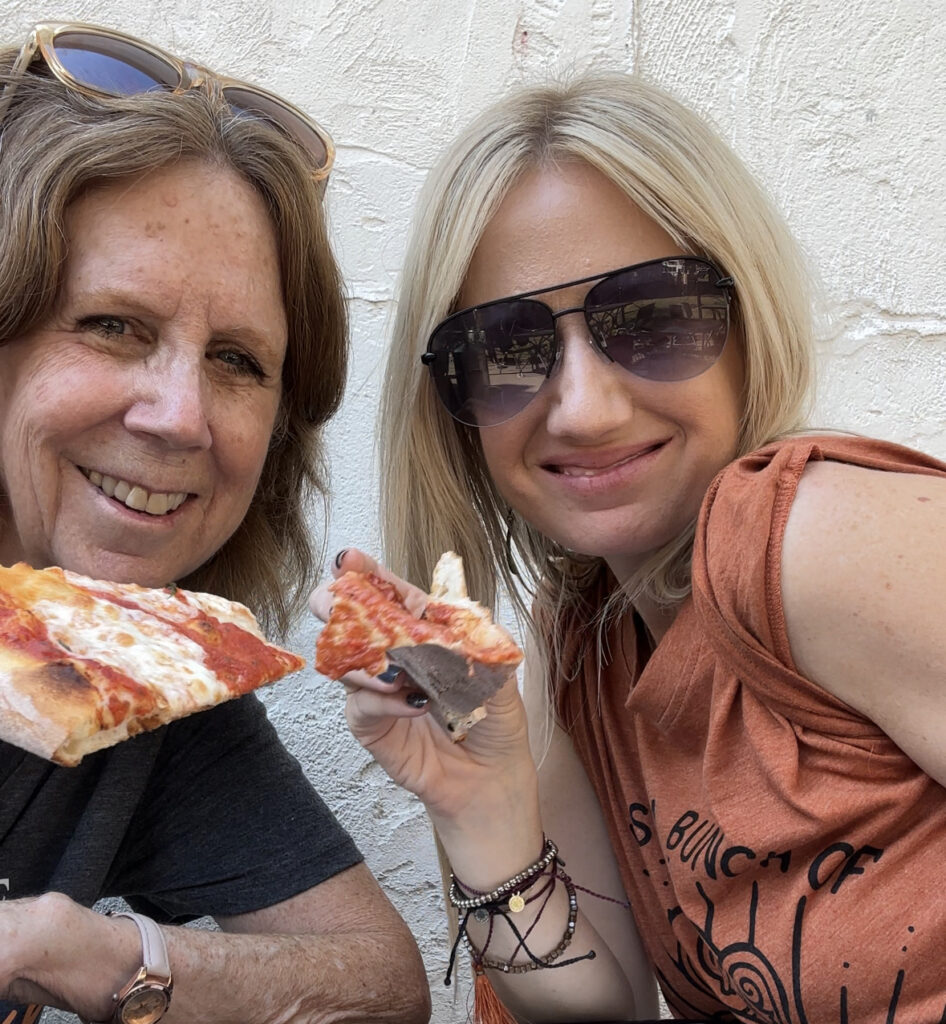 We dined at the famous Flying Saucer Pizza Company where I had a vegan Solaris and my Mom had a regular Margherita pizza. Again, a spot that served food to please every diet, the best. Don't sleep on the vegan garlic knots! It was all SO good, must visit.
There are a ton of wonderful restaurants in Salem, but they obviously get very busy. Try to eat on the shoulder sides of meals to avoid long waits!
Walk The Waterfront
Definitely head down to the Salem Maritime Historic Site (America's FIRST National Historic site!) and visit the Derby Wharf Lighthouse on a nice day. It's a bit of a walk from Essex Street, but is great exercise after lunch. The harbor provides beautiful views of Salem and the surrounding areas. It will also let you take in some of the coastal views from the area!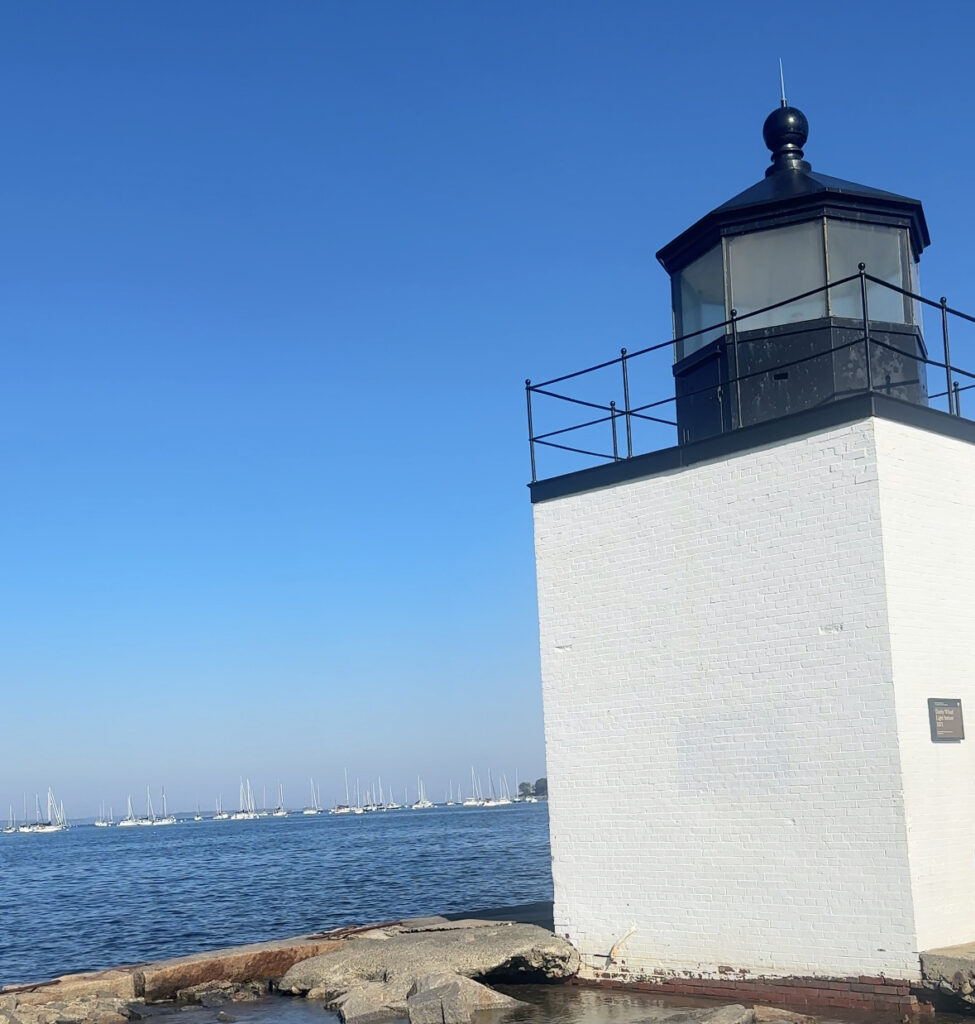 Grab Your PSL At Jaho
To fuel your walk back up towards Essex Street from the harbor area, stop by Jaho for all of the cute fall drinks in pink cups! They offer an extensive list of unique fall inspired hot and iced drinks.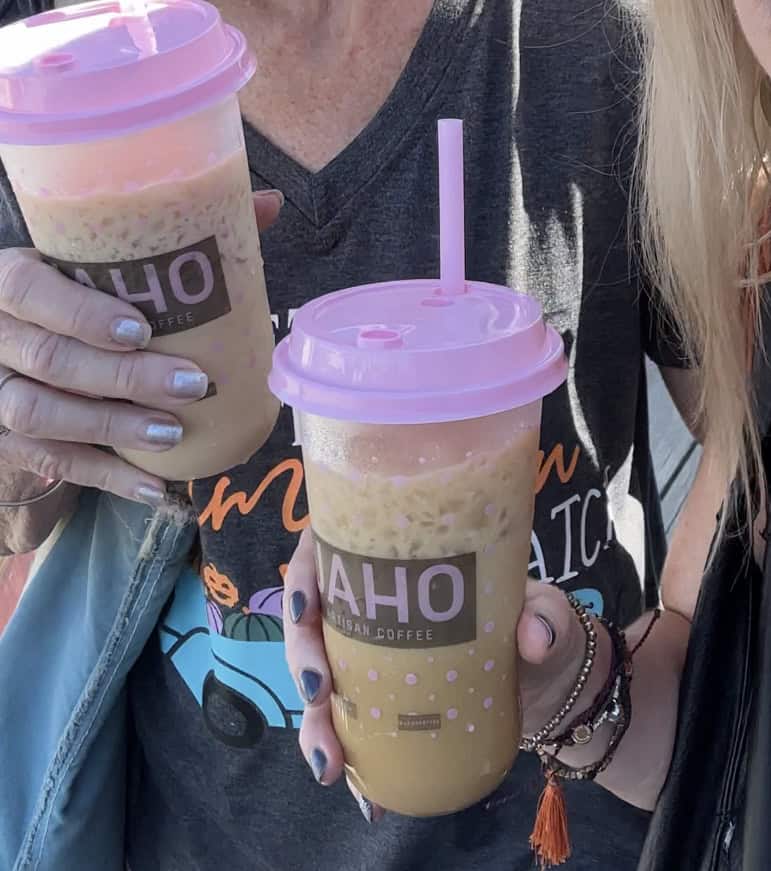 Salem Visit Recap
We easily could have spent our entire trip in Salem, there is so much to take in. We left with huge smiles and a list of places we want to see and dine at next visit – honestly glad that we gave Salem just a day of our trip. The Peabody Essex Museum is at the top of our list for next visit, but we felt that doing the trolley on its own was the pace for us.
We were so tired after the day that we went back to our Airbnb, had leftover pizza with wine and watched Hocus Pocus (highly recommend this on a Salem night)!
Day 2 : Explore Gloucester's Gems
We were still so tired from our day in Salem that we slept in and had a lazy start to the day before exploring Gloucester!
Parking In Gloucester
We had a parking spot with our Airbnb. We noticed metered parking on the streets and several paid lots throughout town.
Lunch in Gloucester
For lunch, we walked down Main Street to Bishco after reading about their abundance of healthy (and vegan!) options. It didn't disappoint. Bishco is an adorable cafe with a massive menu of wraps, sandwiches, soups and salads, all made fresh. We loved our lunch here and would absolutely visit again.
Shop Gloucester's Quaint Main Street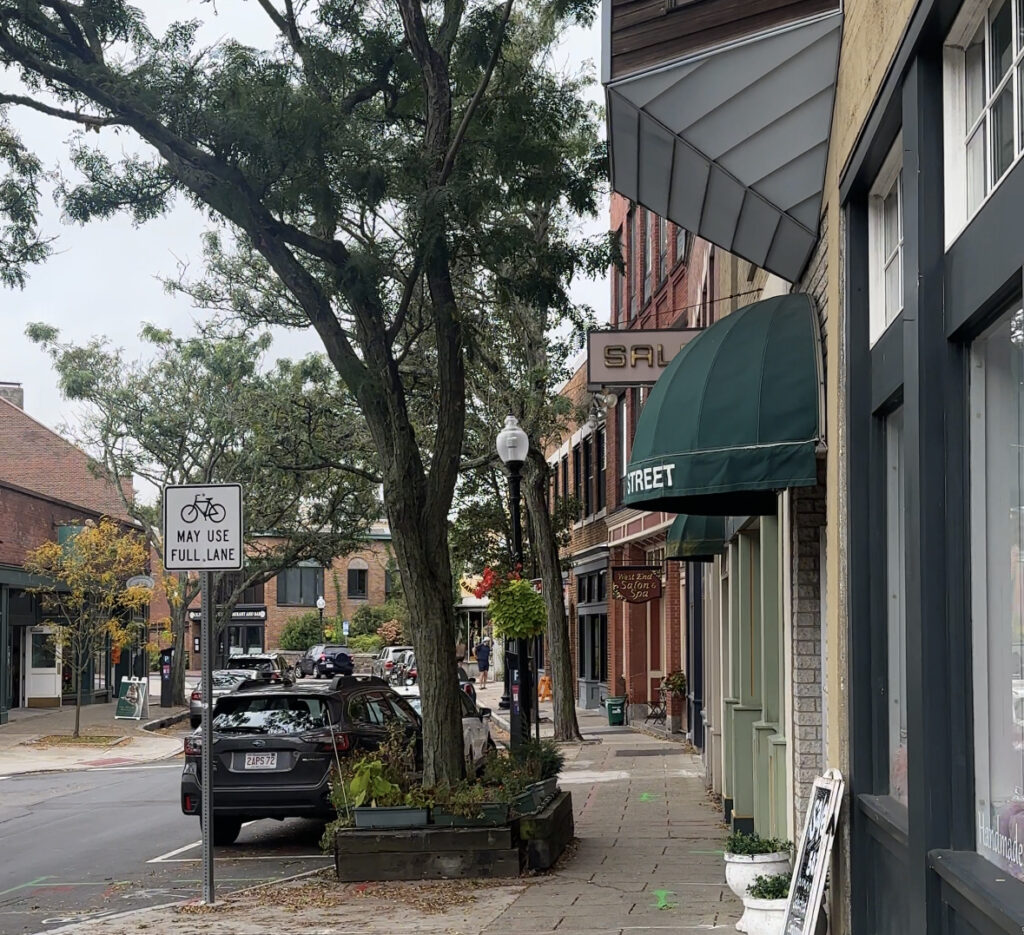 Gloucester has a timeless, winding main street full of shops and cafes. From sweet toy stores to upscale unique fashion, we noticed something for everyone as we window shopped. We loved stopping by Virgilio's Italian Bakery (it was the sweet Italian music that drew us in!). Gloucester's Main Street provides the perfect setting for an easy fall stroll.
Walk Downtown Gloucester's Waterfront
If you're blessed with gorgeous fall weather like we were, definitely take advantage of the sun & crisp temperatures by heading over to the downtown waterfront. It's an easy walk that offers picturesque Cape Ann views. There are little bits of history to take in along the way, scattered throughout the waterfront.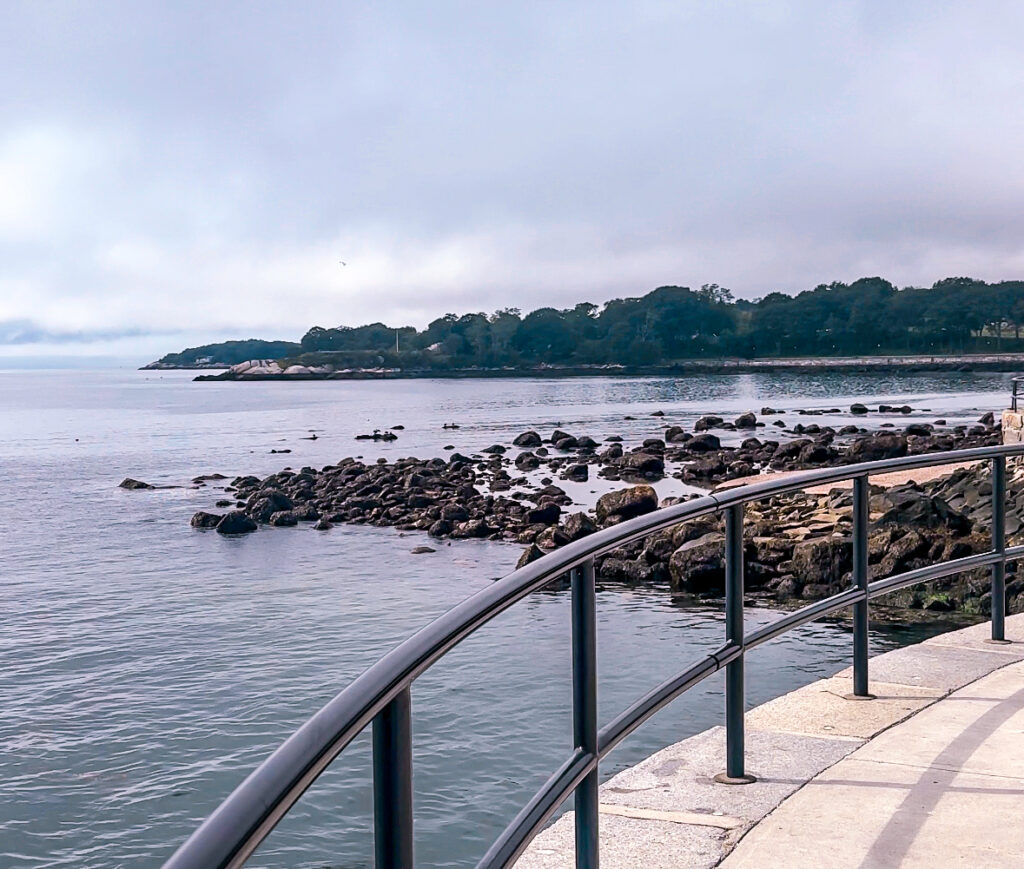 Dinner In Gloucester
We visited family for dinner, closer to Boston on our Gloucester night. If you're planning to dine in Gloucester, you'll find a variety of restaurants for every taste.
Day 3 : Rockport Will Steal Your Heart
We fell head over heels for the sweet, narrow, winding streets of Rockport. Lined with unique shops from talented makers and artists, Rockport provides a beautiful Cape aesthetic.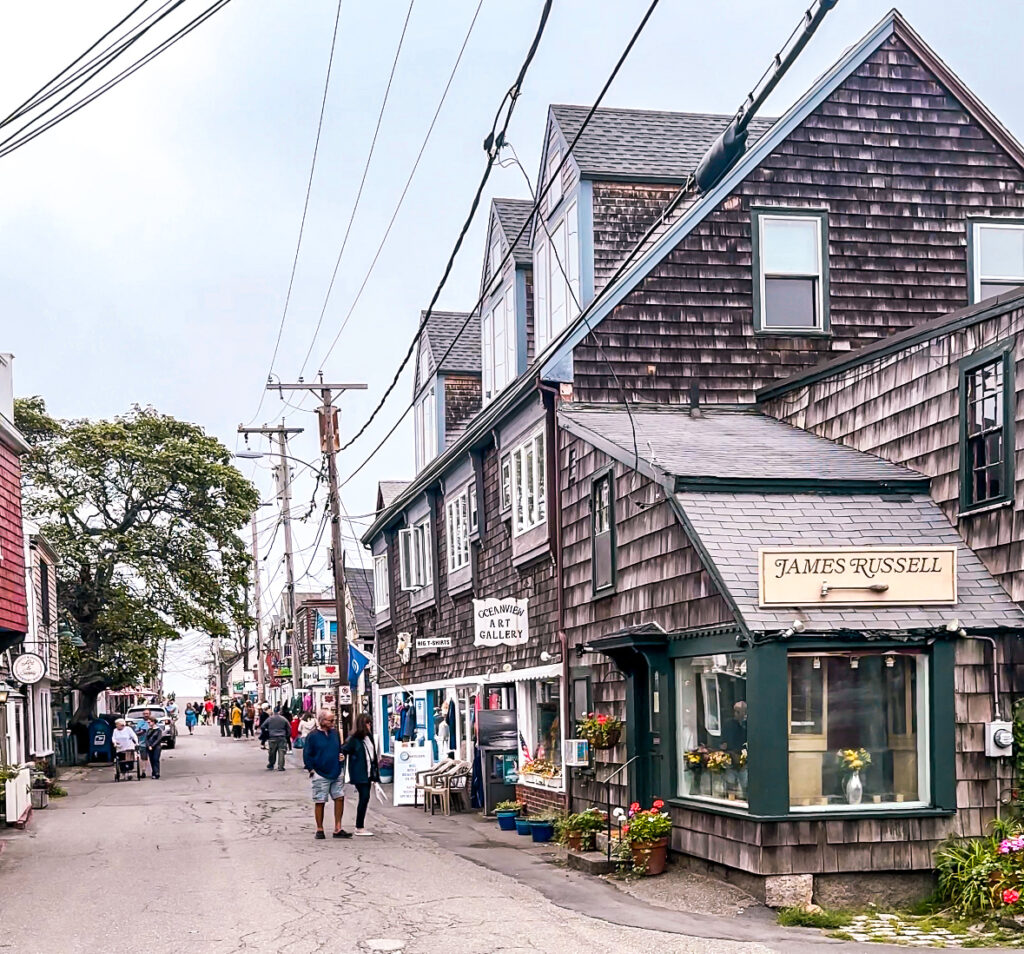 We arrived in Rockport mid-morning after a stop back at Castaways for breakfast on their patio.
Parking in Rockport
We easily found a metered parking spot around 11am on a Friday morning. There are paid lots throughout the town as well.
Wander Rockport's Shops & Restaurants
Take your time meandering Rockport. Every shop and gallery is thoughtful and welcoming. Shop owners are joyous to fall into conversation with. Rockport is the perfect spot to find unique gifts & trinkets for upcoming birthdays and holidays. Prices vary, there are happily affordable options throughout.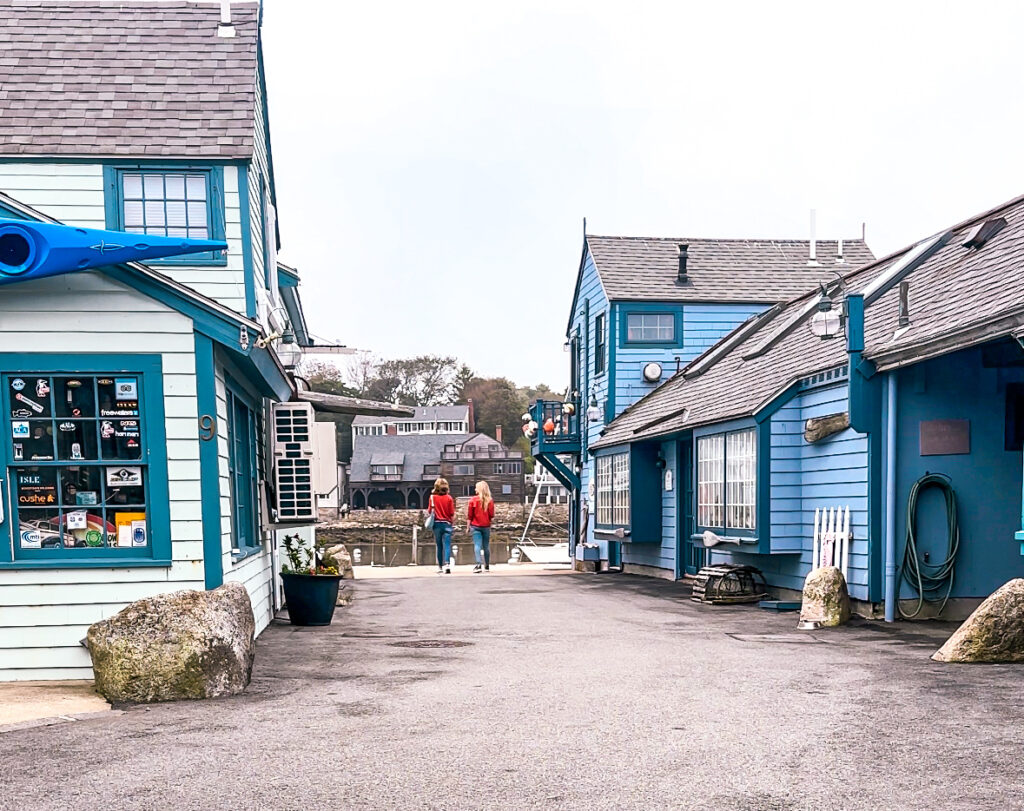 Lunch In Rockport
We were excited to eat at My Place By The Sea, but when we arrived for lunch on the later side, they had "run out of food" and said that it happens daily. Definitely saving this spot for a future sweet seaside dining experience with vegan options!
Visit Wingaersheek Beach
Although technically in Gloucester, we visited Wingaersheek Beach on our Rockport day (it's about equal distance from both downtowns).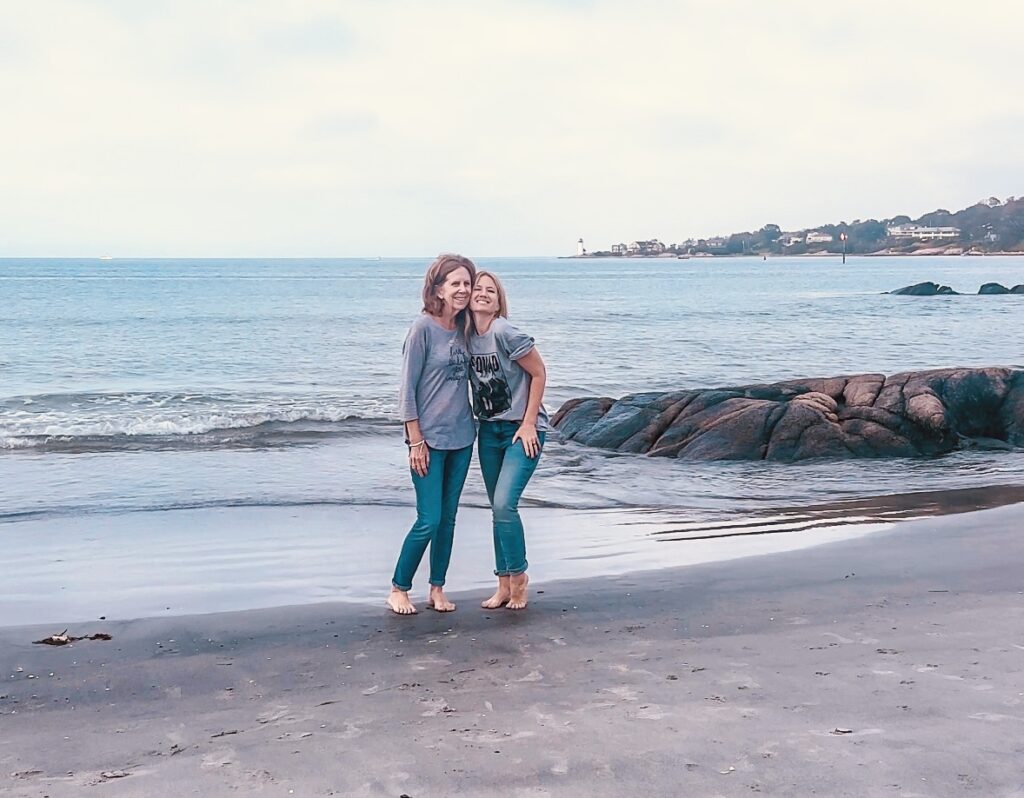 Definitely make a stop at Wingaersheek Beach if you have a car. This 1/2 mile strip has the softest white flour sand, tide pools and lighthouse views. There is quite a bit of paid parking (that probably gets very full come summer).
Being that it was fall with cooler temperatures, we didn't hang at Wingaersheek for hours. Our time in the sand gave us a great taste of a beach we would love to visit again during warmer weather. It's fun to visit the beach during off seasons!
The North Shore Of Boston Is A Wonderful Fall Destination
Our 3-day girl getaway on Boston's North Shore was filled with coastal beauty, seasonal festivities, and memorable experiences. Whether you're exploring Salem's history and Halloween fun, savoring Gloucester's tranquility, or discovering the charm of Rockport, this trip is a must in the fall for any autumn lover.
Have you Visited The Boston North Shore Area?
What time of year did you visit?